10 tags
A Day in Art
Last week Saturday, I made my way down to the DIA to see the Van Gogh exhibit. While the Van Gogh exhibit was nice, it was not the highlight of my day nor did it inspire the colorfulness I've sought from the world after leaving the museum. I've been meaning to write this post everyday since, so bare with me if I fail to connect or articulate how empowered I felt after leaving the DIA. ...
Bill Barnett on Competition: Metacompetition:... →
Hacker News article on why you should "Never Play Another Man's Game". 
Don Norman: 3 ways good design makes you happy →
7 tags
Company with the "World's Least Powerful CEO"...
idonethis: The popular depiction of the CEO is the titan of industry who rules with an iron fist. The CEO's will is the employees' command. Not so at Supercell, a remarkable Finnish company that's making $2.5 million dollars every day and described as "the fastest growing company ever." Supercell CEO Ilkka Paananen, calls himself "the world's least powerful CEO", and that's not the surprising...
6 tags
Your Efficiency Level - Lets learn from LeBron
I love Grantland.com for articles like this; which is a must read to get context to this post. The Evolution of King James — How LeBron James Transformed Game to Become Highly Efficient Scoring Machine. I was just talking with my friends, on how it seems like LeBron realized that he can be unstoppable; which in reality and from this article, means he's more efficient. When...
5 tags
Apple vs. Samsung Verdict Thoughts
Yesterday the internet was set on fire after the verdict from Apple vs Samsung trial. As usual you have your fanboys on both sides arguing their case. As, I'm not an Apple fanboy, just a buyer of the best product on the market, I've decided to weigh in. There are clearly a couple of things most people have an issue with in this case and all are no reason to be mad at Apple.  1....
4 tags
Watch
I love to see innovation in old industries and economies that have been dominated by a few players in the space or old methodologies. This is why I bought my latest pair of glasses from Classic Specs and Warby Parker, contributed to the Kickstarter campaign for Pebble, bought a Roku and contributed to Simple.TV's Kickstarter campaign.  I really love the breakthrough in both technology and...
The 4 Hour Mindset
I'm a big fan of Tim Ferriss. His book The 4 Hour Workweek, is one of the few books that I've read in entirety. Recently I've been hearing a lot about his book The 4 Hour Body, and yesterday I decided to buy it. I've to say, I pretty excited to read it, as I've recently started a diet and workout regiment of my own. A lot of which was taken from his blog; which...
Movie Critics?
It's 2012 and somehow you can still get paid to be a movie critic. In an era of social media, how are movie critics even relevant? I think Rotten Tomatoes proves my theory first hand with their two different ratings. They have ratings for critics and then they have the general public. I swear, that every movie that I find to be good or of decent quality, it's scored low by the critics...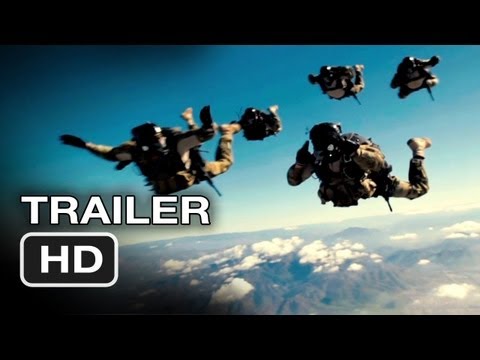 Just the Little Things
So, it Sunday night and in my quest to become a better person, I thought I should try some new things. I'm going to give up Facebook for 6 months. How will this make me a better person? Well, I'm going to focus on creating, maintaining and building real relationships with people and not letting a digital medium to become between us for conversations and updates. While I'm at it,...
Social Media Marketing: Twitter VS Facebook...
getambassador:
the default state of a startup is failure. →
Jaeson Brown on Quora
Ask Jaeson Brown anything on Quora
Eureka!!! I have an idea.
I know as entrepreneurs we tend to think, we have that idea that is the best since fire and we're going to make billions, millions or hundreds of thousands of dollars off of our idea. This week I have truly learned, ideas are a dime a dozen. No matter how good or great, you're probably not the first one to think of it. Yes! That is right, not the first. I would bet, 9 times out of 10...
Tippr →
This interesting web startup has a lot of potential. It's going to be very interesting to see where they go with the idea.
2 tags
1 tag
1 tag
Watch
This is a cool start-up.
1 tag
Quirky →
This is a very cool and interesting concept, plus there are some great products on the site.
1 tag
DimDim →
I tried the service and thought that it was definitely on of the better video conferencing services out there.
Watch
Similar to the DId You Know video but emphasis on SOCIAL MEDIA
2 tags
3 Non-Financial reasons to be an entrepreneur
I think the most obvious consensus from the general public on why people become entrepreneurs and start businesses is the MONEY. Is it rational to believe people start businesses for the money? Well, if money is the case, why are there not more entrepreneurs in the world? The answer to that is so simple. RISK!!! We as people fear what we cannot control. Entrepreneurship is one of the most...